'63 Links to the World
www.USNA63.org
---
This Page provides [never more than sixty-three] external Web links to the outside (non-USNA) world: some sites of general interest or entertainment as suggested or recommended by our classmates.
---
Send recommendations to WebMaster@USNA63.org - include a sentence or two on why Classmates might want to look at the site.
---
Strictly business/commercial sites are not linked here, but may be linked via Electronic Lucky Bag [View current data] for any classmate.
---
Categories of USNA63 Links to the World
Current events
Military Sites
Financial info
Sports
Entertainment
Educational
---
Current events
---
ABC News on-line

- (You have to register for access, but it's free.)

The Washington Post - remember when we had this delivered right to our room in Bancroft Hall? Is it still true that Shirley Povich is the only man in "Who's Who in American Women"?

- links major papers, news wires and notable commentators.

The Norfolk Virginian-Pilot - The Virginian-Pilot is one of the best sources of navy news and stories.
World News BBC - click on any picture for the full story as we are perceived from across the pond...
World Newspapers - access to newspapers all over the world.
Your Local Newspaper - Here's a site which links to your local newspaper (or anyone else's) no matter where you are.

NASA Space Science News
Daily University Science News
The Weather Channel - You can establish your own personal weather page for any city or zip code.
---
Military Sites
---
The site's 'Related Links' provides many Navy-related sites of interest. Also, over 250,000 individuals are listed in the site's on-line Navy Log, many with pictures, including some of our classmates and their antecedents or decedents. Our Class Foundation made a donation to the Navy Memorial to ensure that our thirteen classmates who died in combat in Viet Nam were memorialized on the digital Log the Memorial maintains.
BlueJacket.com - Naval Sea Service stories and graphics; remember how we were told endlessly, "this isn't the real Navy!" - well, here it is: complete with accounts of flogging and grog. A 'real' Navy site created by retiree Gene Oleson - nicely done!

The Virtual Wall Vietnam Memorial This excellent site contains memorial pages for each of our thirteen Vietnam fallen and is a work in progress to include all of those killed in Vietnam.
The Center for Military Readiness - You may not be comfortable with all of the information presented on this site, but you will probably find it to be a useful source for matters concerning gender integration and other current issues affecting our armed services.
The Patton Society - Honoring General George S. Patton, Jr., The Men Who Served With Him, And The Units He Commanded.
Charles M. Province is the sole and single Founder and President of The George S. Patton, Jr. Historical Society. He is the author of The Unknown Patton, Patton's Third Army, and Patton's One-Minute Messages.

Australian Artillery Vietnam- THE PURPOSES AND OBJECTS OF THE AUSTRALIAN ARTILLERY VIETNAM & GUNNERS NET OCA INTERNATIONAL IS TO CONSTITUTE A GROUP OF GUNNERS FROM AROUND THE WORLD WHO HAVE SERVED OR ARE SERVING IN HOT SPOTS, AROUND THE WORLD.
This group awarded USNA63.org the Australian Artillery Vietnam Award Of Excellence

Kitchen Table Gang Trust- The Kitchen Table Gang Trust is a rag-tag bunch of military types trying to make life a little more pleasant for our hospitalized veterans at VA Hospitals throughout the United States and our soldiers & Marines deployed overseas in Iraq and Afghanistan.

These guys are doing some wonderful things for our veterans and our troops overseas, and it all started with a poker game. (They donated a portion of the pot to help veterans and our active-duty troops – are you doing anything that cool with your Texas Hold 'Em obsession, hmm?) These great guys will tell you all about it on their site, and they've got lots of suggestions on how you can express your gratitude to our brave men and women soldiers and Marines deployed overseas. Who knows, they might even be able to help you!

Vietnam War Websources- An amazinging detailed compilation of links to Vietnam War websites



---
Financial info
---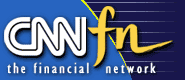 CNN Financial Network
MySchwab.com- create your own financial folder for free; stock quotes & profiles
Quicken Financial Network
Wells Fargo Bank

---
Sports
---
ESPN's Sports Network - one-stop sports spot includes links to the NBA, NFL, NHL, NASCAR, ...

CNN/Sports Illustrated - all scoreboards, news, and yes, even includes links to the Swimsuit issues ...
---
Entertainment
---
Movies: Trailers and Reviews


Hollywood.com
Internet Movie Database - covers a lot more than just movies
Movie-List - a collection of links to over 900 movie trailers scattered across the Internet

Books: Book Lists and Reviews
Book Group List - has links to suggested reading lists, the Modern Library "100 Best Books", the New York Times bestseller lists, and the Group's books read and rated for past years.
---
Educational
---
Smithsonian Institution - America's treasure house
The History Channel
National Atomic Museum - located on Kirtland AFB in Albuquerque, the Museum's Gift Shop received national publicity on 6 August 1999 when a major Japanese antinuclear group, the Communists-backed Japan Council against A and H Bombs (Gensuikyo), accused the museum of insulting A-bomb victims by selling earring replicas of 'Little Boy' and 'Fat Man,' the two bombs dropped on Hiroshima and Nagasaki on Aug. 6 and Aug. 9, 1945, as well as ornaments to honor the air force unit assigned to drop the bombs.
Asbestos.com- Committed to providing the latest, up-to-date information to our visitors in the hopes of spreading awareness about the dangers of asbestos cancer. This website offers a one-stop resource on all asbestos issues ranging from occupational exposure to mesothelioma statistics . As the leading asbestos and mesothelioma resource, Asbestos.com offers more than 3000 pages of the most comprehensive and cutting edge information on the web.
Mesothelioma Symptoms- MesotheliomaSymptoms.com is an extensive database of information and resources for patients and their families to better understand the symptoms of mesothelioma and the various aspects of diagnosis, prognosis, treatment, and many other factors of survival.
Mesothelioma & Asbestos Awareness Center- The Mesothelioma and Asbestos Awareness Center has long been recognized as the web's leading organization for relevant and authoritative information regarding asbestos and health complications associated with asbestos exposure. Our organization is staffed entirely by writers and other developers who recognize the importance of building awareness in the fight against cancer. As nearly all of us have been touched at some point by cancer, we realize that sometimes the greatest resource we can provide is support and education.

Surviving Mesothelioma: A Patient's Guide- In his book Surviving Mesothelioma and Other Cancers: A Patient's Guide, Mr. Kraus offers practical advice on what he did to beat the odds so that others can too. Today, "Surviving Mesothelioma" is the best-selling mesothelioma book in the world. Dr. Bernie Siegel said, "Paul Kraus' book has all the information a cancer patient needs to have in order to learn what survival behavior is about."

Mesothelioma Survivors.org- The mission of Mesotheliomasurvivor.org is not just to help the patients, but also to be a constant and reliable source for the caregiver, family and friends. We strive to have the most up-to-date and accurate information possible on the cause, care and treatment of mesothelioma and offer care and support for the patient. The team of specialists at Mesotheliomasurvivor.org collaborates with patients, families, researchers and medical specialists to understand the challenges that come with a mesothelioma diagnosis. We aim to ensure you are well informed about the emotional, legal and economic impact of such a devastating diagnosis.

MesotheliomaHelp.org- We offer an annual scholarship essay contest where we give out $10,000 in scholarships to students in colleges and universities throughout the United States. It applies to students of any citizenship.

This is of course on top of our active online community made up of very medical professionals: two thoracic nurses with more than 25 years of experience, Ricki Lewis, PhD, geneticist who has proven to be an invaluable expert resource for MesotheliomaHelp as we report on the latest breakthroughs in gene therapy, two caregivers and survivors that share their experiences and advice with our readers (just to name a few).

One other notable aspect is our live Q&A's with our team of nurses (you can visit our website to view prior and upcoming sessions)



Mesothelioma and the Navy- The Navy has the highest incidences of mesothelioma among its veterans than any other branch of the military. This is mainly due to the prevalence of asbestos used in shipbuilding. Our mission is to guide mesothelioma patients to better health care options and to find a cure.

Mesothelioma From the Navy- Your resource for medical and legal information for mesothelioma in the navy. VA COMPENSATION IS AVAILABLE FOR MESOTHELIOMA AND LUNG CANCER


Mesothelioma Veterans Center- United States Military veterans make up over 30% of all patients with malignant mesothelioma, caused by exposure to asbestos. Learn more about your benefit options with our VA-accredited claims agents, all free of charge.

BCBH Mesothelioma- At BCBH Law, one phrase perfectly describes our mentality: The victim is the No. 1 priority. For us, the victims are those who were exposed to asbestos and developed the fatal cancer known as mesothelioma.
VA Links- Here's an extensive list of links to various VA sites. Worth a look.

Maritime Injury Resource- Maritime Accidents and Injuries: While working in the maritime industry can be exciting and lucrative, it can also be highly dangerous. If you've been injured on the job, you have rights and options. Information on the JONES ACT, LONGSHORE HARBOR AND WORKERS' COMPENSATION ACT, DEATH ON THE HIGH SEAS ACT, and MAINTENANCE AND CURE

Moving Help Guide- Moving Help Guide is your go-to source for anything that is related to your next move. From commercial moves to residential, we provide you with the information and resources that will make your next move a breeze.

Veteran Guide To Starting and Owning A Business- In addition to protecting our freedom at home and abroad, U.S. veterans are returning home and strengthening our economy. In fact, 10% of all small businesses in the United States are launched and run by veterans. This translates to over 6 million created jobs and over $1 trillion in annual domestic revenue. Additionally, veteran-owned businesses have a higher success rate than other startups, which is a reflection of training, discipline, and diverse skill sets. With that, we have put together a number of business resources for veterans to help them with their continued success back home.

Degree Explorer- Degree Explorer provides community resources that are centered around higher education in the US.

We recently updated our Engineering Education Guides to help job seekers, professionals, and students understand the changing landscapes of these programs and their impact on careers and employment. You can view the guides here:

Data Science Programs Guide
Cyber Security Degree Program Guide
---
---
This page:
'63 Links to the World

---


last updated:
January 24, 2020

Navigate to: