Shipmate Column
May 2005
---
CLASS OF 1963
Pres: CAPT W. Spencer Johnson IV, USN (Ret.)
Sec'y: Michael H. Shelley
25 Sweetwater Lane, Pisgah Forest, NC 28768
h: 828-862-4245 e: nstar@citcom.net
Web site: http://www.usna63.org.


For any classmate you can go to the Classmates Page and enter his name to read his current biography if available.
---

&nbsp Thanks to Spencer Johnson for submitting this full report from the winter's premier social event for our classmates in the Washington area - the annual Service Academy Classes of 1963 Valentine's dinner dance.
&nbsp The sixth annual Class of 63 Valentine's Day dinner dance was held at the Army Navy Country Club on Friday, 11 February. The Air Force Academy class of 63 acted as hosts this year and Navy will host the event next year at the same location. Thirty-three of our classmates, including their wives and sweethearts, gathered with twenty from the Air Force Academy, and ten from West Point for a most enjoyable evening of drinks, dinner, dancing, and the telling of tales old and new. Present from our class were Satch Baumgart, Charlie Robbins, Spencer Johnson, Larry Marsh, Bill Earner, Jim Ring, Jeff Miles, Roger Mehle, Denny Conley, Dan Koczur, Jerry Mulholland, Phil Rooney, Tom Reemlin, Dick Kunz, George Fister, Steve Leisge, and Forest Siburt. After a busy cocktail hour, all hands took seats at tables beautifully decorated by our Air Force hosts in appropriate Valentine red and white linens, candle-lit centerpieces, and a long stem American beauty rose at the place of each fair lady.

Spencer Johnson spoke briefly for our class recalling marching in the bitterly cold Kennedy inauguration parade of 1961 and the trail of overshoes that marked our progress down Pennsylvania Avenue. He noted that one of our classmates may have set a record by starting the parade with two overshoes on his feet, and finished the march down the snow covered parade route wearing three. Those of our contemporaries from Air Force remarked on their memory of having marched through our trail of overshoes from their parade positions astern of us.

Spencer also told of the Navy captain dispatched to Colorado Springs in 2003 to claim the long bolted down Commander-in Chief's Trophy after the Navy football team succeeded in defeating both Air Force and Army on the gridiron. He flew out to the Air Force Academy, but had to rent a car and U-Haul trailer to bring it home to Annapolis because its size would not permit its being carried as baggage on a return airline flight. Spencer said that the same captain had been dispatched to Colorado Springs again this year after Navy had again vanquished the other two service Academies, this time to get the bolt.

The President of the West Point class of 63, Bill Boice, reminded everyone again that the reason for the relatively small turn-out from the "long (and now a little grayer) gray line" was that, unlike the other two academies, West Point was never a party school. You certainly could not tell that from the West Pointers who did attend. They, like us all, had a real ball!

The evening then gave way to dancing to the live music of Roosevelt Smith and his trio until the midnight when even the Air Force dance teams were close to exhaustion despite the evidence that Colette and Roger Mehle obviously could have danced all night.

Next year Navy plays host. Larry Marsh has the highlights of the four Army and one Air Force football game that we can show for those who may have forgotten what Joe Bellino's running style looked like or how far a Roger Staubach pass could really carry. It should be another great evening.
---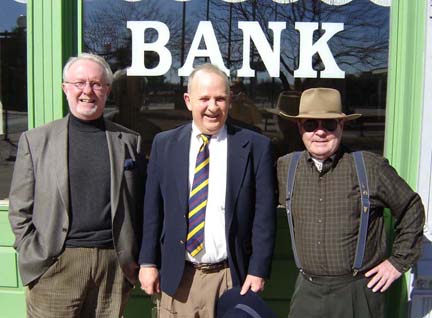 Casing the bank in Coffeyville, Kansas
&nbsp Bob Eastman sent me this picture taken in February of Jim DeFrancia, Frank Butler, and himself in front of the Condon Bank in Coffeyville, KS, the site of the Dalton gang's raid on two banks in 1892. I asked him to explain how the three fellows came to be together in a small town in southern Kansas. Here's his response:
&nbsp Bill Kurtis, famous journalist and host of documentaries on A&E TV network, is purchasing a vintage bank building in Coffeyville. Jim DeFrancia, (who is in the know) thought he had better scope out what's going on out where the "buffalo still roam" so he and Cynthia routed through Coffeyville, where I live, on a trip from Florida to Aspen, CO.

I called Frank Butler, who lives nearby, to come and join his classmates for a visit. It being a lovely winter day in Kansas, the group took a stroll down "death alley" where in 1892 some local citizens shot up the Dalton gang and stopped the attempted robbery of two Coffeyville banks.

I have practiced law in Coffeyville since 1972 and have a Title Company in a 1912-era building, living upstairs in 12,000 sq. feet with wife Jeanne, near the Condon Bank targeted by the Daltons. The three of us enjoyed the weekend remembering Naval Academy days while having a steak dinner and drinks at the Tavern on the Plaza located in a historic hotel, also near the old Condon Bank. It's rumored that this might become a tradition and could be the site of future Quality '63 gatherings. Y'all come out to the wild, wild, west!
---

&nbsp Bicycle team leader Bob Harper reminds us that the 23rd annual Northern Virginia MS 150 Bike Tour will be held on 21 and 22 May this year. The USNA '63 "Terry's team" will participate again this year, riding to raise funds for MS research while remembering and honoring our late classmate Terry Abell.
&nbsp Last year we were treated with a good group (including Terry's daughters), good weather (no rain for the first time in quite a while), and strong support from the Class in the form of prayers, contributions, and attaboys. The route has been slightly modified to start and finish at Franklin Park in Purcellvile, VA. Our overnight will be at the 4-H Fairgrounds in Leesburg.

The MS folks generally do an outstanding job of routing us through some of the most scenic, idyllic countryside without more than a couple of "Oh my God" uphills. We are fortunate to be able to participate and represent the Class in this way, and always encourage any and all to join us for either or both days. Not only is the camaraderie great, but it works wonders to keep us from focusing on the sore muscles.

The Class has demonstrated great care, understanding, and regard for its own by supporting efforts to tackle the debilitating MS disease. As we continue to work for research to cure MS, the team's request is for your participation, prayers, and contributions. Remember that 2 out of 3 ain't bad. More specifics and a team sign-up page are at www.msandyou.org ; the team name is USNA '63.
---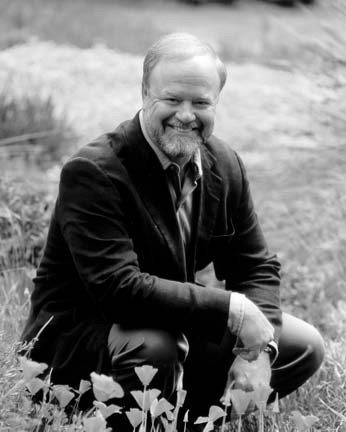 Richard Rogers

&nbsp Camarillo, CA, resident Richard Rogers has just been appointed by Governor Schwarzenegger to the California Fish and Game Commission. He welcomes e-mails from classmates on issues facing the Commission. His address is RRogers921@aol.com.
Since 1984, Richard has been Chairman of the Board of Pacific Earth Resources, a diversified environmental horticulture services company whose divisions include Pacific Sod (a grower and distributor of turfgrass, groundcovers, and wildflowers) and Pacific Arbor Nurseries (a grower and distributor of ornamental trees). He is also a General Partner of Pacific Ranch Company, a farming and real estate company with farming and investment operations in California, Hawaii, and Utah.
---

&nbsp Norm Shackelton alerted me about a feature article on the Marine Corps web site (www.usmc.mil) in early March, especially noteworthy because it featured his son, Marine Corps Captain Cory Shackelton '98. Here's an excerpt.
&nbsp 'Black Knights' strut their stuff in Iraq -- AL ASAD, Iraq (Mar. 1, 2005). On a cool, crisp evening in late January, two pilots, a crew chief, and an aerial observer boarded a gray, tandem rotor aircraft for a mission they and the rest of the world had been looking forward to for months.

The mission, one of historic significance, was to pick up election workers in their CH-46E Sea Knight and transport them to the polling stations in time for the Iraqi election. For the first time in 50 years Iraqis would vote.

"I was able to fly more than 40 hours with HMM-265 and help fly election officials all over the country," said Capt. Cory Shackelton, HMM-264 pilot and Annapolis, MD, native. "That has been one of my favorite missions thus far in the deployment."

Marine Corps CH-46 Sea Knight

The Black Knights have logged more than 40 flight hours per day for their first three weeks of flying. Missions range from general support to quick reaction force missions, delivering infantry units to their objective within two hours. "We usually do general support missions that include the transport of cargo and passengers all over our area of operations," Shackelton said. " We also do tactical recovery of aircraft and personnel missions. Those missions return personnel and aircraft to their home base."
&nbsp Norm says that Cory phoned home about this the next day. He said he enjoyed it very much but he and his crew really felt good because the Iraqi election officials they ferried around were extremely excited about and proud of what they were doing.
---

In February, another Marine Corps child of '63 returned from Iraq. This one's personal for your scribe, folks. Our son, Captain Aaron Shelley '97, completed his second Iraq deployment as a pilot flying CH-53E Super Stallions. He came east for a relaxing week with us in March. Here are two snapshots taken during his visit.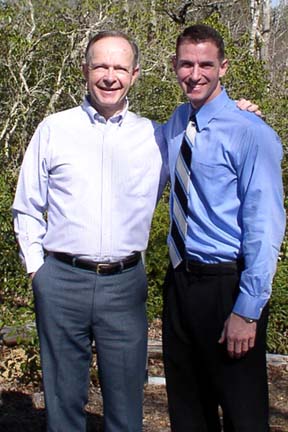 Shelleys '63 and '97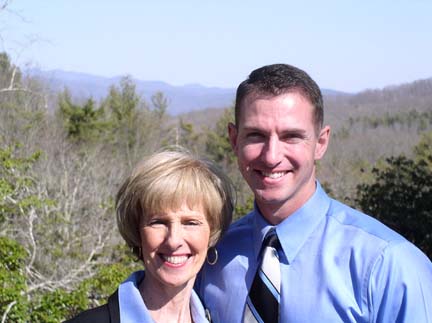 Lou and Aaron Shelley

Aaron will be married in San Diego in April and in May will begin a three-year tour as the Marine Officer Instructor at the NROTC unit serving five universities in and near San Diego. If you're reading this on our web site, you will see below some photos from a Marine Corps web site article about a mission Aaron flew in northern Iraq this January.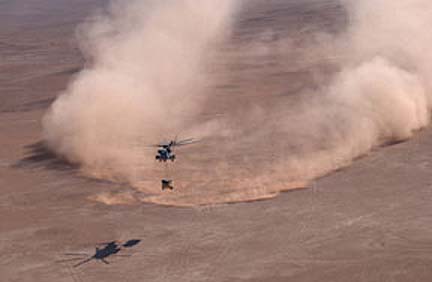 Super Stallion makes super dust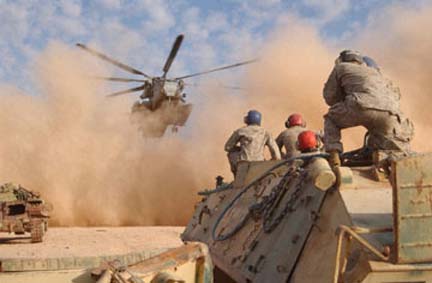 Arriving for the pick-up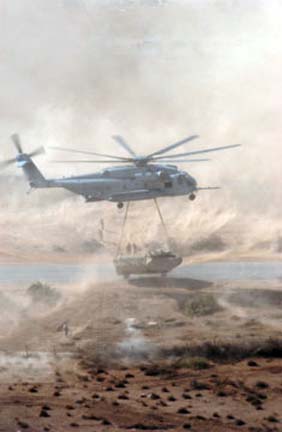 Lifting an armored personnel carrier
---

&nbsp And that's it for this month, folks! Our report is much shorter than usual and my stock of 1963 news is empty. Help!



---